Interdisciplinary Research Experience for Undergraduates (REU)
Summer Program in Engineering, Physics and Chemistry
May 30 - August 5, 2008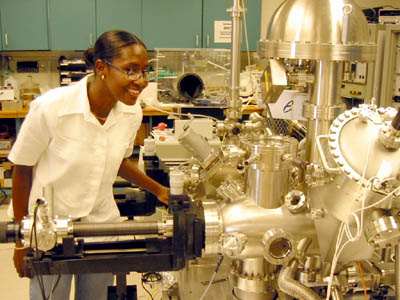 In an interdisciplinary collaboration, research groups of the departments of Electrical, Chemical and Mechanical Engineering, as well as Physics and Chemistry at the University of South Florida offer a 10-week summer research program to interested undergraduates. Participating students will participate in exciting state-of-the-art research projects in the fields of advanced materials, nanotechnology and bio-engineering. This Research Experience for Undergraduates (REU) program is supported by the National Science Foundation as "REU-Site".
The Summer 2008 program will run from May 30 to August 5, 2008. The targeted audience consists of both male and female students that have attained at least junior status.

Undergraduate participants receive an stipend of approximately $3,200 and an allowance for travel to/from Tampa, FL, housing and meals. Students will be housed in University Housing in bedroom apartments. Students participating in the REU program will live in the same apartment building, thus facilitating additional student-student interaction. Each student will receive a University ID card, which will allow them library privileges, use of the university shuttle bus system, and access to the computer labs on campus. Meal plans will be available during the summer program.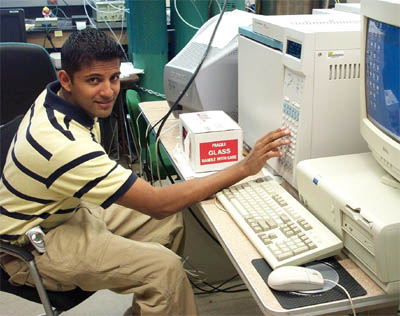 Eligibility: REU participants must be undergraduate students and must be citizens or legal permanent residents of the United States or its possessions. We especially encourage applications from members of groups under-represented in science and engineering, and from students enrolled at institutions where research opportunities are limited.

For more information, please contact Dr. Sylvia Thomas.
Last Updated on January 9th, 2008
For more information please contact Webmaster
©2006 USF
Website developed by Rudy Schlaf